A few kudos from happy customers!

This is our very first time in having a website designed, and knowing how wonderfully Christi has accomplished the task, I can only wish I would have come to your Company six months earlier!!!  Christi is intelligent, hard-working, professionally helpful, and has a sharp eye for detail and what looks and feels right on a website!  It is a very comfortable and secure feeling to have Christi in charge of our design.

A+ Christi!

Cathy D
Up until now, we have only had a very simple web page.  But to build on recent successes in our global defense electronics marketplace, we needed a website.  And we needed a website that would represent our company in competition with some other very large companies.

It was a tricky website to do, in addition to some nitpicking by us.  But Christi accomplished all of our expectations and she was an absolute pleasure and a professional to work with.

We have business relationships with a few other companies with whom we jointly pursue new business.  They are already recognizing the quality of our website in comparison to their own.  You can be assured that we will recommend them to your company and to Christi Nickerson for their website upgrades.

Frank A
Christi N developed our Website over the past several months and she was excellent to work with. She is always courteous, knowledgeable, prompt, patient, and friendly.

We hope to work with her again on another website soon and we want the management to know how very well pleased we are to work with Christi.

Rita and Henry W
Thank you again for your creativity and hard work! I will always think about you when I look at this website!

Much love and gratitude to you!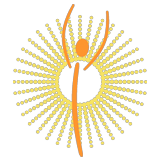 Susie H
I can't say enough about how great this whole process has been (and how great you've been to work with), and how much I appreciate everything!

You are awesome & the site looks great, thank you!

I will definitely be raising a glass to you at my launch party this weekend!

Kelly A
I would like to let you know how pleased we are with our new website! Christi N was our designer and she did a wonderful job. She was extremely helpful during the process and was always quick at responding to my many questions. We can't thank her enough for all her hard work!

Michelle H
Christi N helped me with my site. I want you to know just how lucky you are to have an employee of her caliber working for you. Bit by bit she helped me figure out what was happening with my site and restored it. She is a computer whiz. I cannot say enough how I appreciate her work ethic. Keep her close!!

Diana K